Culinary Brilliance: Elevating Dishes with the Art of Garnishing with Almonds
Almonds are one of the most convenient and healthy foods you can use in your cooking. Not only are these tiny, healthy wonders a favorite snack, but they are also an important part of many recipes from all over the world. We at Newport Ingredients know how important high-quality almonds are in the world of cooking. In this guide, we'll look at why they are a must-have in the kitchens of chefs, restaurants, food chains, supermarkets, and manufacturing businesses.
The Culinary Art of Amandine: Garnishing with Almonds
In the huge field of cooking arts, there is a word for almost every method, ingredient, and way to serve food. "Amandine" (or "Almondine" in some places) is a word used in cooking to describe adding almonds as a garnish. This word comes from French and means things that have almonds in them or have almonds on top of them. This is proof of how important they are in French food. The word "Amandine" comes from the culinary term for garnishing with almonds  and is mostly used for dishes that have it as a main ingredient.
Figuring out Amandine
Putting nuts on top of food isn't a new idea. For a long time, people all over the world have loved them because they look good, taste mild, and are really crunchy.
The Almond Advantage
Nutritional Powerhouse: Almonds are a great source of many nutrients. They give you energy and are good for your health in many other ways because they are full of vitamins, minerals, and healthy fats. They add a lot of nutrients to any food, from vitamin E to magnesium and protein.
Versatility Unleashed: Almonds are very useful in many situations. They work well whether you're making savory meals, sweet treats, or just salads with more contrast. They can be diced, sliced, cooked on a baking sheet, or ground into flour, so they can be used in a lot of different recipes.
Flavor Enhancement: Almonds naturally have a mild, slightly sweet taste that goes well with both sweet and salty foods. From baked goods to stews, they give everything more flavor and depth. Especially roasted nuts give off a rich, toasty smell that makes the whole thing taste better.
Almonds in Culinary Creations
Baking Marvels: Bakers love almond flour, which can be used instead of gluten flour. It makes baked goods that are moist and tender, and the almond taste is delicious. Almond slices or slivers from a baking sheet make great decorations for cakes and pastries. They add a delicious crunch.
Savory Delights: Almonds can be used in savory recipes like chicken or fish with an almond crust. Because they can make a crunchy coating, they are great for adding taste and texture.
Nut Butters and Spreads: Almonds are what make almond butter what it is: a smooth, healthy spread that can be used as a dip, a sandwich filling, or the base for other sauces and dressings.
Dessert Elegance: Almond paste and almond powder are important parts of making delicious desserts. From cookies with almond taste to marzipan creations, they make desserts better.
Packaging Options
At Newport Ingredients, we offer two convenient packaging options to meet your specific needs: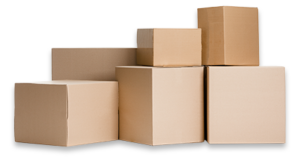 Bulk Packaging: Our large packaging makes sure that chefs and food manufacturers always have a steady supply of high-quality almonds to meet their production needs. We carefully package our large orders to keep them fresh and high-quality.
Portion Packed: Our portion-packed almonds will be a hit with restaurants, fast food chains, and grocery stores. These pre-measured bags are convenient and accurate, making it easy to add them to your food or sell them in stores.
Sourcing Quality Matters
We know how important it is to get good almonds here at Newport Ingredients. Because we strive for greatness, you can be sure that they will meet the highest standards for freshness, flavor, and nutritional value when you receive them. By picking Newport Ingredients, you're picking something that will change the way you cook.
Conclusion
To me, almonds are more than just a snack. They're a culinary masterpiece just ready to be discovered. They are very useful in the kitchen because they can be used in many ways, are healthy, and have a unique taste. You can trust Newport Ingredients to help you find high-quality almonds whether you're a chef, a restaurant owner, or a company that makes food.
Stay tuned for more pieces with useful information about many different ingredients as we keep exploring the world of food. At Newport Ingredients, our goal is to help you make your culinary products taste even better.